Cataract Surgery At Omaha/Lincoln Eye & Laser Institutes / Omega Surgery Center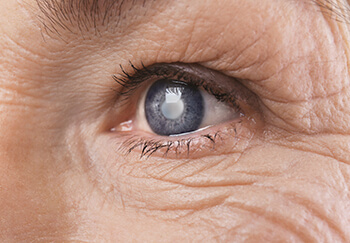 Typically, cataract surgery is performed as an outpatient procedure and the duration of your stay at our surgery center is brief, usually lasting only a few hours from beginning to end. While in surgery the eye is fully anesthetized to eliminate any pain or discomfort. An anti-anxiety medication will also be given intravenously to provide a twilight level of relaxed sedation.
During cataract surgery, the cloudy natural lens will be replaced with an intraocular lens implant (IOL). Image-guided cataract surgery improves the centration of lens implants. Advanced phacoemulsification systems are available at the Omaha Surgery Centers and are used to remove the cloudy cataract lens through small, self-sealing corneal incisions without any need for stitches.
Once the cloudy lens is removed, a clear artificial lens is inserted in its place to restore clear eyesight. The level of eyesight that is improved after surgery is truly amazing; however, the selection of lens implants and whether laser technology is used will impact the level of freedom from glasses and contacts.
Drs. John and James Liu and Dr. Mark Young were the first in Nebraska to use lasers to remove cataracts and were also the first to incorporate state-of-the-art, image-guided systems during cataract surgery to achieve best visual results. The total stay at the Omaha & Lincoln Eye & Laser Institutes will generally average anywhere from 2 to 4 hours due to pre-op and post-op time required.
The actual cataract procedure is only twenty to thirty minutes. Patients will be required to have a driver the day of surgery although most patients are able to drive themselves to their appointment the following day. There will be a series of appointments after the surgery (typically at one day, one week and one month). This ensures optimum healing.
Cutting-Edge LenSx® Technology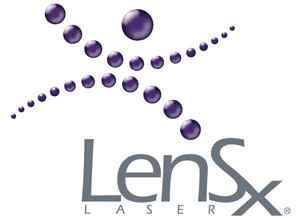 The only way to effectively treat cataracts is through surgical removal. Laser-assisted cataract surgery is the most technologically advanced option for cataract patients. The LenSx® laser is an advanced femtosecond laser that operates with unmatched precision. The computer-controlled procedure helps our skilled surgeons create a customized surgical plan that fits the unique needs of your eye.
The innovative high-resolution 3-D display lets our doctors view an intricately detailed image of every component of the eye so a more accurate incision can be made, cutting down on the risk for complications and helping to ensure successful results.
LenSx® technology uses a revolutionary laser to evaluate your eyes. The LenSx® waves gently disperse over the curvature of your eye, allowing a live image of your eye to be generated on a nearby computer. The real-time image is studied by your surgeon, as he or she distinguishes were to make the initial incisions in your eye.
Once the sites have been mapped out, the computer-guided laser makes several small, precise incisions on the surface of your eye. The process is quick, virtually painless, and incredibly accurate. After the incisions have been made, the laser is used to soften the cataract and break it into smaller segments.
Once the cataract has been partitioned into smaller segments, an ultrasonic tipped probe is inserted into your eye to remove the smaller lens segments. The removal process is performed with a combination ultrasonic probe and automated irrigation – aspiration probe. Once the lens has been removed, an aspheric intraocular lens (IOL) is inserted into the capsule bag that once held your natural lens.
Benefits Of Laser Cataract Surgery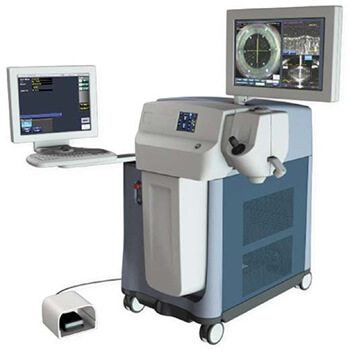 Some of the benefits of having laser cataract surgery as opposed to traditional cataract surgery include:
A completely blade-free procedure
Less energy used to break up the lens
Decreased risk of developing corneal edema
Improved or in some cases elimination of astigmatism
Reduced need for glasses
Increased precision due to computer-guided technology
Contact Our Omaha Center About Laser Cataract Surgery
Don't let cloudy vision stop you from enjoying life's beautiful moments. Let our dedicated team of eye care professionals help restore your vision. Patients from all over the Midwest trust the expertise of our doctors and staff. Let our team help you achieve the clearest vision possible through laser cataract surgery. Contact us today to schedule an evaluation online by clicking here.