Do you have cataracts? Do your cataract symptoms make it hard to complete your daily tasks like doing laundry, washing dishes, or making yourself dinner?
If so, it may be time to consider cataract surgery. Cataract surgery is the only way to treat cataracts. 
Cataracts are common and often develop as early as your forties or fifties. Although they can develop at this age, you may not realize you have them initially. 
Early cataracts typically have few, if any, recognizable effects on your vision. However, most cataract surgeons only recommend the procedure once your cataracts become advanced enough to significantly impact your sight and way of life. 
But once you reach that point, you need to consider cataract surgery to ensure you can see clearly. That alone makes cataract surgery worth having. 
If you live in Lincoln, you can have cataract surgery here at Omaha Eye. One of the benefits of the procedure is it will allow you to appreciate the outdoors again without any cataracts getting in your way! Keep reading to find out about 5 stunning outdoor hikes in Lincoln to try after cataract surgery!
1. MoPac West Trail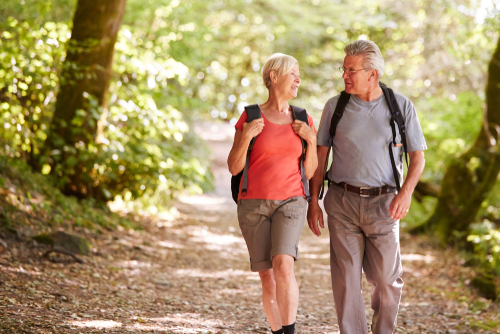 The MoPac West trail starts downtown and runs about five miles. It's an easy walk and lets you see much of the town while containing some nice, quiet areas. The trail is popular for bikers, runners, and dog walkers alike.
You'll love the MoPac West trail even more after cataract surgery, which is the most commonly performed medical procedure in the US. It can restore your ability to see clearly by completely removing your cataracts. 
You can see everything around you again once you have cataract surgery. From the gorgeous foliage in the fall to the gentle hills you can traverse as you walk, run, or bike, you'll be able to catch every detail after removing your cataracts. 
Once you've had cataract surgery, you can return to enjoying the things you love while knowing you can do them with improved vision. Without cataracts, you'll see more clearly and enjoy things like the MoPac West trail to the fullest because you won't have to worry about glare, halos, or impaired vision getting in your way. 
2. Bison Trail
This trail goes through Pioneers Park, right next to the famous bison statue that gives this trail its name. It also takes you over the gorgeous Bison Bridge, where you can view the lovely park scenery.
While cataracts don't often present symptoms when they first develop, the visual symptoms can get severe. Experiencing more severe symptoms may take many years, but eventually, your cataracts can make it challenging to enjoy trails like the Bison Trail anymore. 
Impaired vision may make it difficult to leave your house, making you feel isolated and alone. Cataract surgeons recommend cataract surgery once cataracts affect your quality of life. 
If you can no longer do what you love, like hiking in your favorite places, it's time to consider cataract surgery. Once you do, you can enjoy beautiful trails like this one. 
3. Billy Wolff Trail
Billy Wolff Trail is a lovely, flat, but long hike. It also goes through an underpass. 
Seeing in the dark can be difficult when you have cataracts, so going on trails like this can be hazardous. Cataract surgery is the answer if you don't want to stay home while your friends have fun hiking. 
Once you have cataract surgery, you'll have much better vision in all lighting, especially if it's dim or dark outside, making it much safer to go hiking. You'll feel more alive and can take back your independence!
4. Pawnee State Recreation Area Loop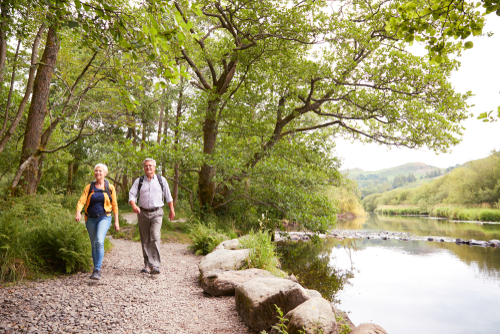 The Pawnee State Recreation Area Loop is a shoreside trail that connects to a network of Pawnee State trails. You can do the whole loop or branch off onto another path. 
Cataract surgery offers options with intraocular lenses (IOLs) if you want freedom of choice. IOLs are artificial lenses that replace your natural lens during cataract surgery to ensure you can see clearly. 
The great thing about IOLs is there are many different kinds to choose from. Depending on the type of intraocular lens you choose, you can achieve better vision than before developing cataracts.
There's a standard option that's included with the cost of surgery and covered by insurance. However, there are also several premium lens options. 
Premium lenses cost extra and are not included in the cost of cataract surgery. They provide better vision after cataract surgery, reducing and potentially eliminating the need for reading glasses and other visual aids.
You can choose from different premium IOLs with the help of recommendations from your eye doctor, depending on your budget, vision, and goals after cataract surgery. Selecting a premium IOL will make it much easier to enjoy every minute of hiking your favorite trails in Lincoln while seeing them with a new level of clarity you didn't know existed! 
5. Rock Island Trail-North Section
The Rock Island Trail-North Section is right in the heart of Lincoln and goes by beloved landmarks like the children's zoo and Sunken Gardens. After cataract surgery, you can get out and enjoy all the sights Lincoln has to offer without waiting through a lengthy recovery!
You don't have to worry about a long recovery after the procedure. Full recovery only takes a few weeks. During that time, you can participate in most of your regular activities, including light exercise. 
Your cataract surgeon will be able to tell you specifics, and you should get clearance from them before going on any hike before you've fully recovered. Wouldn't it be great to go for hikes with better vision than you knew was possible? It's all possible and could be your new reality after cataract surgery!
Are you ready to hit the trails without cataracts to slow you down? Schedule your cataract consultation at Omaha Eye in Lincoln, NE, now! 
You've waited too long for better vision, so wait any longer?