Thinking about getting LASIK? There's hardly a better time to get LASIK than the beginning of the summer.
Because LASIK recovery only takes a week or two, if you decide to have LASIK at the beginning of the summer, you can enjoy your new vision all summer long! Not only that but if you live in Omaha, there are a ton of fun things you can do around town.
These things become way more fun when you no longer have to deal with pesky glasses or contacts holding you back. Getting LASIK can change your life, giving you better vision and complete visual freedom.
Why wait? Keep reading to find out about these 5 fun summer activities that are so much better after having LASIK in Omaha!
1. Bumper Boats at Fun-Plex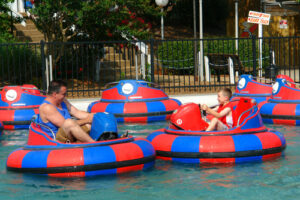 The only thing better than bumper cars is Bumper Boats! Fun-Plex is a place for the whole family to have fun, with a ride park and a waterpark.
Midwestern summers are known for making you swelter, so why not cool down and have a blast at the same time? One of the coolest rides at Fun-Plex is the Bumper Boats.
It's just like bumper cars, but in the water, and the boat comes equipped with a water gun! By achieving visual freedom with LASIK, you no longer have to think about how you'll keep your glasses on your face or how contacts and chlorine don't mix.
You can spend all day with your friends and family and focus on having fun! Quintessential summer activities are elevated when you choose to have LASIK and make having clear vision your new reality.
2. Enjoy the Free Live on the Lake Summer Concert Series at Zorinsky Lake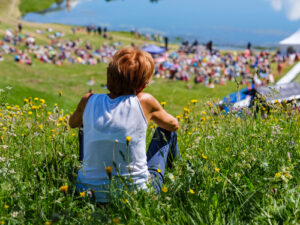 The only thing better than live music is live music that's also on a lake, and free! With this free concert series, you can listen to live music while relishing the crispness of your new vision.
Most patients who get LASIK end up with 20/20 vision or better. You'll be able to enjoy the sights and sounds at every concert you go to after you have LASIK.
There's so much that's beautiful in Omaha and once you've had LASIK, you'll be able to appreciate every tiny detail like never before. From the lakefront and great times to walking around downtown shops, LASIK is life-changing in the very best way possible!
3. Indulge Your Taste Buds at Vacation in the Village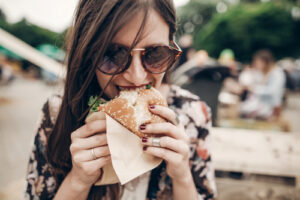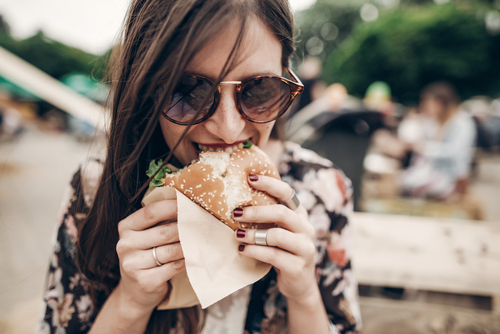 Who doesn't love supporting the local Omaha restaurant scene at Inner Rail Food Hall? Buy your ticket for what's sure to be the event of the summer for foodies on June 26th, featuring a mini farmer's market, live music, and plenty of food and beverage vendors offering up the best of the best in Omaha!
Food lovers from all over are sure to attend, and after LASIK, can you imagine how amazing all the food will look? They say that you eat with your eyes first, and everything will taste better than you could imagine when the food is in sharp focus!
LASIK doesn't only provide you with freedom from contacts and glasses but it even gives you superior vision! Patients with LASIK have a wider visual field and most even report that colors seem brighter.
And when food looks more appetizing, it enhances all your senses. After LASIK, every bite will taste more delectable.
Not to mention, the smells will be more intoxicating than ever. Plus, you won't have to worry about glare from your glasses ruining your selfie with your favorite dish!
4. Take Part in the Nebraska Passport Program
Want to find new places around your state and in Omaha? Once you have LASIK, adventuring has never been easier, especially when you take part in the Nebraska Passport Program!
There's nothing to stop you from hiking around Chadron State Park, trying a new wine at Feather River Vineyard and Winery in North Platte, or stopping for a sweet treat at Hollywood Candy. The Passport program runs from May 1 through September 30, 2021.
With LASIK, you can enjoy every moment for endless summers to come! LASIK is a permanent procedure, so you're not only correcting your vision for a summer.
You're actually permanently correcting your vision for the rest of your life! Altering your vision means you can enjoy adventures in Omaha and exploring unlimited hidden gems for years and years to come!
5. Take a Day to Walk Around Everyone's Favorite Neighborhood, Benson
If you didn't already know, the neighborhood of Benson is pretty hip. There are trendy, hype-worthy restaurants like the drool-inducing Au Courant, which has an incredible tasting menu!
Or check out the Found Vintage Market for the cutest home decor you might ever find.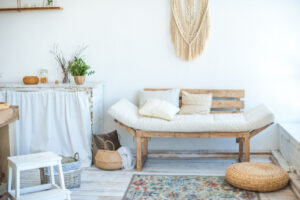 When you get thirsty, the Beercade is the perfect place to stop in for a craft beer while you play a round of pinball.
When you're inside one of these incredible stores and restaurants, you don't have to worry about your vision. Stop thinking about the much-needed air conditioning drying out your contacts or struggling to match your glasses to an outfit. These are worries that you can put behind you because you'll no longer need to wear glasses or contact lenses after LASIK!
But walking around outside on a sunny day is half the fun! What's not to love about summer fun in the sun?
Remember to wear your sunglasses to protect your clear vision when you're outside. With LASIK, you have options when it comes to sunglasses. This means you can get a stylish pair to wear around town without breaking the bank by buying a pair of prescription sunnies!
Get some exercise while reveling in the amazing feeling of visual freedom that's yours forever! And, feel secure knowing that LASIK is a good investment.
While LASIK may seem expensive, remember these are your eyes we're talking about here. The last thing you want to do is skimp on LASIK and regret it later.
Besides, don't forget that after LASIK, you'll save money every year thanks to no longer needing to buy glasses or contacts! So feel free to treat yourself while you're out shopping!
Ready to rediscover everything that makes Omaha great in the summer by getting LASIK? Schedule your LASIK consultation at Omaha Eye & Laser Institute in Omaha, NE, today and start seeing things the way they were always meant to be seen!