If you're sick of wearing glasses and contact lenses, consider LASIK. LASIK is a safe and effective procedure that can give you total visual freedom. 
Getting LASIK can completely change your life, giving you incredible vision and more time and energy to do everything you love! From waking every day with crystal clear vision to having the best sight of your life, LASIK can help get you there.
At Omaha Eye, we can help you achieve the vision of your dreams through LASIK. Once you get LASIK, you can see so much more in Omaha. 
Discover some of Omaha's hidden gems using your new vision to its full potential! Keep reading to find out about 6 Omaha hidden gems you have to see to believe after you have LASIK! 
1. Find the Elmwood Park Grotto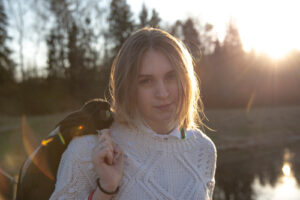 Most people know about Elmwood Park, but not everyone knows about the best part of the park! Hiding at the bottom of a mysterious stone staircase is a secluded little grotto full of greenery built around a natural spring. 
This grotto is a hidden oasis, the perfect place for quiet contemplation or to bring friends to an intimate gathering. Once you have LASIK, you can spot all kinds of hidden gems and secrets with your new and improved vision. 
96% of LASIK patients end up with 20/20 vision or better! Chances are good that after LASIK, you'll have such sharp vision that nothing will escape your notice.  
2. Get Up Close with the Wildlife at the Alpine Inn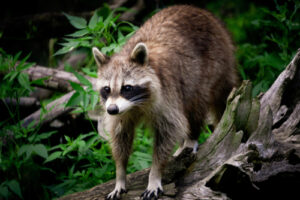 You must stop by the Alpine Inn for dinner and a unique kind of show. This restaurant serves some of the best fried chicken around. 
They are also kind enough to share their scraps with some of the local wildlife. By keeping their leftovers around the expansive open windows, diners at the Alpine Inn can see dozens of raccoons eating alongside them, making the Alpine Inn the perfect place for any raccoon lover!
Raccoons seem to be all the rage right now, with "trash pandas" dominating the internet. LASIK is getting more popular by the day, too! 
In fact, LASIK is one of the most popular elective procedures you can undergo. Since it's a simple, quick outpatient procedure that can give you incredible vision for life, it's no wonder how many people want it!
3. Check Out the Miniature Baseball Field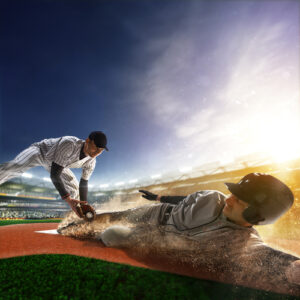 This little baseball field is located in the middle of the Henry Doorly Zoo. It may seem like a strange place to put a baseball field, but it's a memorial to the Johnny Rosenblatt Stadium, which used to be in that exact spot. 
You can feel like you're experiencing a tiny part of history by playing a casual game with some friends at the same place that hosted the College World Series for 60 years!
If you're a sports lover, you'll find that getting LASIK will give you a new appreciation for any sport. You can't beat crystal clear vision, improved depth perception, and experiencing high-definition vision, can you? 
Many professional athletes choose LASIK surgery because it can improve their game. After getting LASIK, you'll be able to see better than you ever could, even with glasses and contact lenses. 
That means you'll have better depth perception and better reaction times. You'll never get a better chance at hitting a home run than after getting LASIK.
4. Pretend to Be Royalty at the Joslyn Castle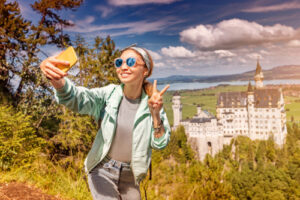 Did you know you can hang out at a castle in Omaha? Take a tour of Joslyn Castle and feel like royalty. 
This manor is full of gorgeous interior design and architecture, making it the perfect place for a day trip— or you can book it for your next big event or wedding!
Joslyn Castle is a historic site. You may not think of LASIK as historical, but it's been around for a long time. Sure, not quite as long as Joslyn Castle, but it's longer than you might think! 
LASIK has been FDA-approved for over 20 years. Over that time, its technology has only continued evolving, making it more precise and accessible for more patients. 
When you get LASIK, you can rest assured you're correcting your vision with a procedure that has proven safe and effective for decades. LASIK is one of the best options for visual freedom from glasses and contact lenses!
5. Go Window Shopping in the Dundee Area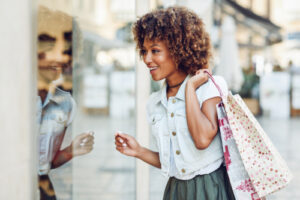 Trendy Dundee is a great place to shop around. But you don't have to stick to window shopping if you see something you love. After you get LASIK, you can treat yourself a little. 
LASIK is affordable since it's a one-time expense. You can also easily manage the cost thanks to no-interest payment plans. Not only that, but it can also save you money in the long run!
Think about how much you spend on glasses and contact lenses every year. After you get LASIK, you can eliminate all those expenses! 
LASIK is permanent, meaning you can look forward to years and years of clear vision. Once you've had LASIK, you can feel great knowing you're saving money that you would have spent on visual aids. Why not splurge a little after LASIK knowing you've made an excellent investment in your vision and finances?
6. Let Loose at the Roberts Skate Park 
If you've ever wanted to try skating, you should check out Roberts Skate Park. After you have LASIK, doing all kinds of sports and activities will be easier since you won't have to worry about contact lenses or glasses. 
Be sure to wear all the appropriate safety gear, especially a helmet, but you'll probably feel even safer when you don't have glasses to break or contacts to irritate your eyes! With LASIK, you can be more spontaneous and do more of the things you love. 
You won't have to worry about being able to see or having spare glasses or contact lenses. You can be more confident in yourself and your abilities when you only have to rely on your own two eyes!
If you're ready to live your best life and uncover all the best-kept secrets in Omaha, schedule your LASIK consultation today at Omaha Eye in Omaha, NE! Why wait any longer?