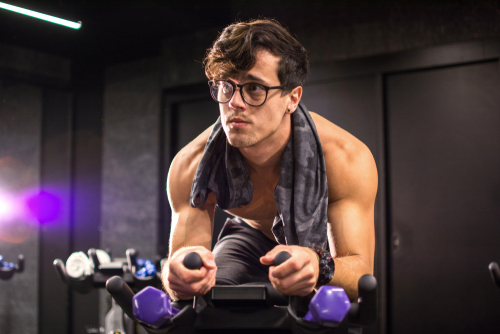 Do you love to exercise? Are you tired of your glasses and contact getting in the way when you workout?
A great way to make exercising better is by getting LASIK eye surgery. LASIK lets you say goodbye to wearing contacts and glasses. Keep reading to find out 5 reasons why exercising is better after having LASIK!
1. Outdoor Workouts Are Easier
If your favorite way to exercise is by running, hiking, or doing an outdoor boot camp, allergy season can make these things miserable. Whenever you touch the ground to do a burpee and then touch your eyes, you put allergens in your eyes.
If you wear contacts and get allergens on them, you are trapping allergens in your eyes. This causes your eyes to be in a constant state of irritation.
Getting LASIK makes exercising outside easier. You won't have to worry about allergens and contacts because you can just go for a run.
2. Your Glasses Won't Fall Off Anymore
If you like to run outside, you won't have to worry about your glasses falling off anymore. How many times have you ran along the beach or on a trail and watched your glasses sail through the air?
Glasses can fall down your nose or fly right off your nose! You can't enjoy a workout if your glasses keep moving or slipping down your nose.
You can enjoy doing burpees, sprinting, or doing a headstand in yoga once you get LASIK. You won't have to worry about your glasses falling or breaking.
You won't even have to think about your contacts moving around in your eyes!
3. Water Activities Will Become Effortless
If your favorite thing to do after a run is to jump in a lake, how do you do that with contacts in your eyes? After working out at the gym, do you ever decide to jump into the pool and cool off?
Trying to do water activities when you have glasses or contacts is hard. There's no way you can be impulsive and jump into a lake or the pool with them unless you have goggles. What are the chances you'll really have those on hand every time you want to be spontaneous?
Once you get LASIK, you can jump into the water and finally be carefree. No more worrying about losing your contacts or not being able to see because you don't have your glasses.
The best part? After the LASIK recovery process is complete, you can get back to your favorite water activities in as little as a month!
That means you can swim, or play water polo, or just splash around in the pool if you want to. You can do it all and never have to think about wearing prescription goggles again!
4. Wipe Your Eyes Worry Free
When you exercise, you're obviously going to sweat. The simple solution is to wipe the sweat away.
But if you wear contacts and wipe your sweat away, you could run into problems. After LASIK, you can wipe the sweat away from your eyes without any worries!
5. Wear Hats Without A Problem
When exercising outdoors, it's important to always protect yourself from the sun. A great way to do this is by wearing a hat.
This is easier said than done if you happen to also wear glasses. Glasses and hats sometimes don't mix!
Hats are good at protecting your face, as well as your scalp from damaging UV rays. But glasses can make hats either uncomfortable or just downright frustrating.
After LASIK, you can easily wear a hat to run, hike, or walk outside. Say goodbye to discomfort and hello to hats without a care in the world!
Are you excited about exercising without worrying about glasses or contacts? Schedule a LASIK consultation at Omaha Eye & Laser Institute in Lincoln, NE! Why not find out if this could be the right vision correction procedure for you?