Are you tired of your reading glasses? Do you also have cataracts? If you have cataracts, you can treat presbyopia and cataracts during cataract surgery! Cataract surgery is a low-risk, minimally invasive procedure that can also treat presbyopia. 
If you live in Lincoln, you can get the best by choosing Omaha Eye for cataract surgery. Omaha Eye and our expert team of ophthalmologists can perform the procedure, ensuring you can see everything Lincoln offers like never before!
So say goodbye to reading glasses and say hello to better vision with cataract surgery. Want to know more? Keep reading to learn more about presbyopia, how cataract surgery treats presbyopia and cataracts, and what you can enjoy doing in Lincoln with your new and improved vision! 
What is Presbyopia?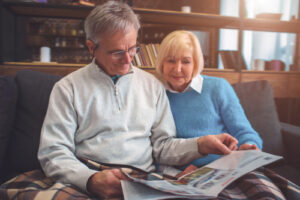 Aging is an inevitable part of life. As it occurs, your muscles weaken, and parts of your body lose their flexibility. Presbyopia is an age-related eye condition that occurs when the eye's natural lens becomes less flexible. 
When this happens, it makes it harder to focus up close. Those with presbyopia often rely on reading glasses when they need to see something in front of them. 
While this is an age-related condition, it affects many adults in their 40s, which isn't that old! But when you have to use reading glasses to see up close, you may start feeling older than you are.
Reading glasses can certainly help when it comes to presbyopia, but they're hardly the perfect solution. The good news? You can treat frustrating age-related eye conditions like cataracts and presbyopia by undergoing cataract surgery, ensuring you'll see clearly for years to come! 
What is Cataract Surgery?
Cataract surgery is a procedure that removes the natural lens and replaces it with an artificial one called an intraocular lens (IOL). The IOL ensures you can see clearly.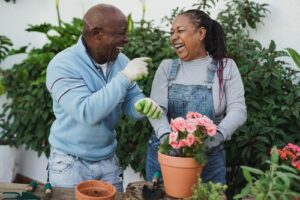 Cataract surgery is an outpatient procedure that uses numbing eye drops to ensure you're comfortable while it's happening. After the eye drops cover the surface of your eye, your Omaha Eye surgeon will create small incisions in your eye to access your lens capsule. 
They then break up the natural lens and remove it using a special ultrasonic instrument. The IOL is then folded up, inserted through the incisions, unfolded, and positioned inside the lens capsule. This concludes the procedure! 
Recovering from cataract surgery only takes a few weeks. You should experience minimal discomfort as you get used to your improved vision. 
You'll quickly begin to see results as your IOL improves your vision, and those results last!
How Cataract Surgery Permanently Improves Your Vision
Cataract surgery can give you better vision by treating your presbyopia while also removing your cataract that's formed on the natural lens, ensuring you can see clearly again. IOLs last and never need to be removed or changed out. 
IOLs also come in different varieties. You can get the standard option, a monofocal IOL for mild visual improvement, but if you want significantly better vision, you should choose a premium IOL. 
Premium IOLs are designed to give you a broader range of vision and reduce, if not eliminate, the need for reading glasses and other visual aids. If you want the best, go for a premium IOL!
Getting cataract surgery removes your cataract permanently, and thanks to the IOL, you won't have to worry about another cataract forming. Instead, you can look forward to crisp, sharp vision.
Whether you're cooking with your grandkids, enjoying a bonfire with your friends, or simply watching your favorite movie, you can do it all with improved vision after cataract surgery. But the advantage of cataract surgery with a premium IOL is you can reduce your dependence on visual aids.
If you lead a highly active lifestyle or like being on the computer for work or pleasure, this is often the best choice. Although there is an out-of-pocket cost with premium IOLs, these costs are worth it when you consider how much freer your life is without depending on visual aids.
Isn't your vision worth that freedom? If you're unsure, talk to your cataract surgeon at Omaha Eye to determine what's best for your lifestyle and visual goals after the procedure. After cataract surgery in Lincoln, you can look forward to doing all kinds of local activities like:
Seeing the Art at the Sheldon Art Museum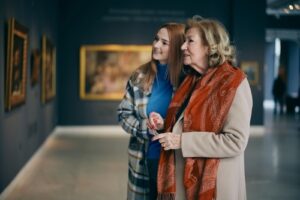 What's better than an afternoon at the local art museum? After you have cataract surgery, you'll be able to see the art much more clearly. 
You won't have to wear your reading glasses if you choose a premium IOL like the PanOptix trifocal lens and get too close to the museum label to read about each art piece! It's tough to put on reading glasses and then remove them again to take in the larger paintings and sculptures. 
But after cataract surgery with a premium lens, you don't have to deal with the song and dance of taking off your reading glasses and putting them back on, allowing you to enjoy yourself. 
Losing Yourself in the Sunken Gardens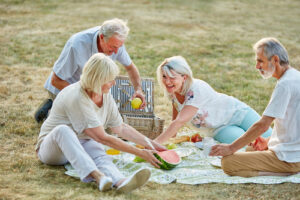 The art museum is one of many places in town with beautiful scenery to admire! The Sunken Gardens is a great place to take a stroll or picnic. 
After cataract surgery, you'll be able to see all the sights much more clearly. If you get a premium IOL, you'll have a tremendous visual range to appreciate everything at every distance!
Explore the Haymarket District
Get out to the Haymarket District for a day of shopping, dining, and entertainment! With plenty of seasonal events, the Haymarket District is a great place to go out and have fun.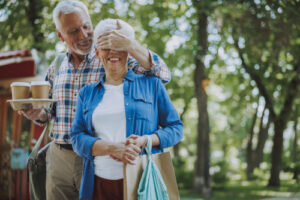 After cataract surgery, being social is much easier when you don't have to worry about your vision or reading glasses. You can go out and feel just a little younger and livelier right here in Lincoln!
Do You Need Cataract Surgery?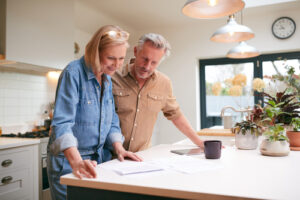 Do you think you may need cataract surgery? The only way to know for sure is to schedule your consultation with your eye doctor at Omaha Eye in Lincoln, NE. 
Ask yourself: Are you ready for clearer vision without cataracts holding you back? Do you want to experience visual freedom thanks to a premium IOL? Find out if it's time for cataract surgery with a premium IOL that treats presbyopia by scheduling your appointment at Omaha Eye in Lincoln, NE, to learn more!