Are you ready to say goodbye to glasses and contact lenses? LASIK could be the answer you want if you're a good candidate! 
LASIK is one of the most popular elective medical procedures performed worldwide. In recent years, it's only become more popular as the technology has advanced and it's become more accessible. 
But many people think that LASIK is expensive. Although it is an upfront cost, it's definitely worth it. Not only does LASIK give you the sharp, clear, long-lasting vision of your dreams, but it can also save you money in the long run. 
Keep reading to find out why the cost of LASIK is worth every penny!
Long-Lasting Visual Freedom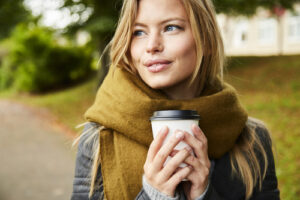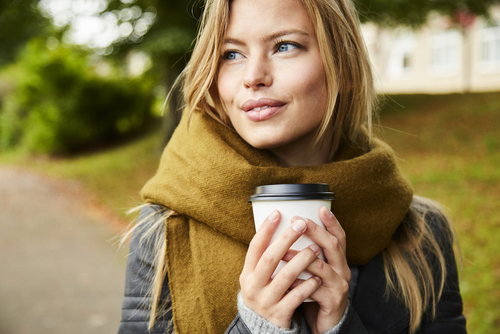 The goal of LASIK is to give you visual freedom from visual aids like glasses and contact lenses. To achieve this, LASIK permanently changes the shape of your eye to correct refractive errors, allowing you to see better than you could with glasses or contacts. 
Most patients achieve 20/20 vision or better after getting LASIK. Not only that, but it's eyesight that lasts. LASIK doesn't wear off over time. You may have heard otherwise, but it's permanent. 
While it can't prevent age-related vision issues like presbyopia, it can completely correct refractive errors like nearsightedness, farsightedness, and astigmatism for life. It makes sense to get LASIK sooner than later for the best results.
It is necessary to note that you have to be at least 18 years old to get LASIK. Even if you're 18, many LASIK surgeons will make you wait until you're in your mid to late twenties. 
Waiting a little longer may seem frustrating, but it ensures that your eyes won't change after LASIK. By doing this, you'll get the results you want that will last for decades to come! 
A Whole New View of the World
LASIK helps you see better than you could, even with glasses or contacts. Patients who get LASIK often say it's like seeing the world in high definition. 
Everything looks more clean and crisp. Colors even appear brighter! Your vision is more precise with LASIK, which is why many athletes get LASIK to step up their game.
No matter what your passions are, though, LASIK can change your outlook on the world. When you can see better, you can do more. 
You also have more freedom in how you look. Not only can you change up your look more when you don't have to rely on glasses, but you can also appear more confident. 
Why? Because LASIK makes you feel more confident, and it'll show in everything you do. Who doesn't want a little bit of extra self-confidence to go along with their gorgeous new vision?
No More Glasses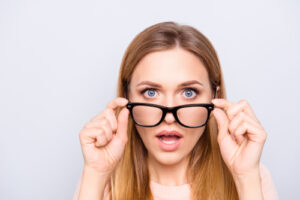 Getting LASIK means saying goodbye to traditional visual aids. Glasses, in particular, can be a huge pain. 
First of all, they can cost you a lot of money, especially when you need to buy spares unexpectedly. Even with vision insurance, it's sometimes a few hundred dollars for a decent pair. 
Since they cost so much, you usually have to limit yourself to having only one or two pairs at most, restricting how much you can vary your look. Then there are all the inconveniences everyone with glasses puts up with. 
You get the lenses dirty, they fog up all the time, or they break at the worst possible moment. They're also hard to fit under helmets, which is a real pain for bikers, contact sports players, and VR enthusiasts.
 But glasses aren't the only option. There are always contact lenses. Some people understandably prefer glasses to contacts because of all the issues associated with contact lenses. 
LASIK means visual freedom from both glasses and contact lenses, so you don't have to choose between two inconvenient options. Instead, you can see clearly without anything standing in your way!
No More Contacts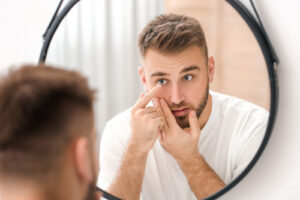 Contact lenses can be great for people who hate wearing glasses. But they're far from perfect, too. 
While contacts cost less than glasses, you have to buy them more often. They can also be uncomfortable, and if you have sensitive eyes, you may have to use a costly brand to avoid constant irritation. 
But no matter what kind of contacts you wear, there's no avoiding occasional discomfort and dryness. Contact lenses naturally dry out your eyes, which is why you have to use them with plenty of contact solution. It can be annoying to refresh your contacts when they dry out, but if you leave them, you can end up with inflamed eyes and risk infection.
Chances are, you also have to own at least one pair of glasses even if you use contacts because you can't wear contacts all the time. When your eyes get irritated and need a break, you're stuck with glasses again. 
LASIK eliminates all these issues. You can see better, and you never have to put anything in your eye or worry about losing a contact lens. You can also eliminate some significant yearly expenses.
Big Savings
LASIK has a considerable upfront cost, but you can offset it with discounts and no-interest payment plans, which many practices offer. Because of these widely available plans, LASIK is more affordable than ever. What's more, it can save you money.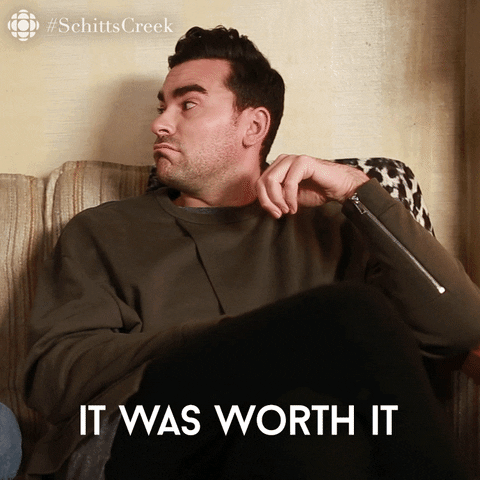 Think about all the money you spend on contacts and glasses. While you probably don't spend as much in a year as it costs to get LASIK, those expenses pile up year after year. 
But since LASIK gives you permanently improved vision, you won't have these expenses year after year. Every year, you'll save money. 
In just a few years, LASIK can pay for itself! It's a long-term investment, and that in itself is a reason why it's well worth every penny. When you add in all the other benefits, like the visual freedom and HD vision, there's no question that you'll get your money's worth when you get LASIK!
Ready to learn if LASIK is right for you? Get started with your LASIK consultation at Omaha Eye & Laser Institute in Omaha, NE, today! What are you waiting for when the vision you've always wanted could be yours?