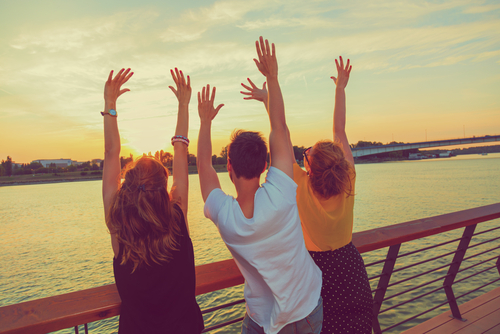 Have all your friends been talking about getting LASIK eye surgery? Are you interested in the procedure?
LASIK is one of the most common types of eye surgery, but why is LASIK so popular? Since LASIK was FDA approved in the 1990s, it has evolved over time.
Even though there are other vision correction surgeries available, LASIK is still the most popular choice. Let's take a look at the reasons why patients love it for vision correction surgery.
Safe And Reliable
LASIK is one of the safest procedures out there. It is even safer than wearing contacts! Patients who wear contacts have a high chance of getting some kind of infection while they wear them.
LASIK is a safe procedure. It has a 96% success rate for patients who have had the procedure. This is one of the highest success rates for an elective procedure.
Based off all the research, less than 1% of procedures have complications, and most are short term. Since LASIK is performed so often by surgeons, it is a routine procedure.
Technology Advancements
LASIK uses some of the most advanced technology. The tools used to track the eye were initially developed by NASA.
The system used for the laser is very precise. This includes wavefront technology that creates a topographical map of the cornea.
Using this map gives surgeons the most precise results possible. It also makes LASIK a custom procedure. By using corneal topography, it's like using a patient's fingerprint.
It's individual to that person alone. This gives patients better results and the clearest possible vision after LASIK.
Immediate Results
LASIK is unique because the incisions used for the procedure heal fast. LASIK takes between 15 minutes and 1 hour. The length depends on how much correction your vision needs.
Even on the day of your surgery, you will see improvements in your vision. The procedure should not be painful and over the next few days, you will continue to see improvements.
This short recovery period makes the procedure popular. Patients can usually go back to work within two days post-surgery.
Gain Independence
Say goodbye to the days of needing glasses, contacts, contact solution and eye drops. You no longer have to worry about losing your glasses or handling your contacts.
For active individuals, getting LASIK makes things so much better! You do not have to worry about breaking, losing or having your glasses fog up. You can leave your house immediately without worrying about your vision.
Invest In Your Vision
LASIK is a one-time initial investment. You are investing in your vision and future happiness. You do not have to worry about paying for glasses, contacts, accessories, and eye doctor visits.
LASIK pays for itself over time, especially if you are in your twenties because it is a permanent procedure. There are different ways to pay for LASIK including financing options and payment plans.
Are you ready to talk with your doctor about LASIK eye surgery? Schedule a LASIK consultation at Omaha Eye & Laser Institute in Lincoln, NE! If you've ever dreamed of visual freedom, it's time to find out if LASIK could be right for you!