You're probably most familiar with LASIK for correcting your vision. But did you know there's another vision correction procedure you may not be aware of?
Unlike LASIK, you can have the Visian ICL reversed. It is often a better option if you don't qualify for LASIK.
The Visian ICL is the perfect option for nearsighted patients and those with astigmatism looking for an alternative to LASIK, as well as glasses and contact lenses. There's no better time to get the Visian ICL than this holiday season. You can truly enjoy your time relaxing and celebrating with friends and family when you have total visual freedom!
Want to know more? Keep reading to find out why choosing the Visian ICL will transform your holiday season in Omaha!
What is the Visian ICL?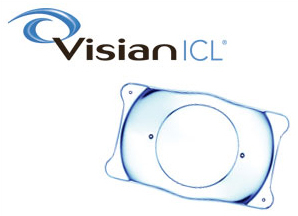 The Visian ICL is an implantable collamer lens. Collamer is a material that's biocompatible with the chemistry of your eyes. The ICL is essentially a permanent contact lens.
During the procedure, you'll have the lens inserted between your natural lens and the iris in your eye. The Visian ICL functions much like a contact lens or your glasses do by correcting how light refracts through your eye before it passes through your natural lens.
The Visian ICL is only FDA-approved for patients with nearsightedness and astigmatism. If you're someone with farsightedness, this means that the Visian ICL isn't right for you. It's best for nearsighted patients, even those who have extremely high prescriptions.
It can correct your vision up to -20.00 diopters for nearsightedness, and it can treat 1.0 to 4.0 diopters of astigmatism. LASIK can only correct up to -11.00 diopters for nearsightedness, so if you have a prescription higher than -11.00, the Visian ICL can be the perfect alternative to LASIK.
It's a Great Alternative to LASIK
It's also great if you don't qualify for LASIK due to having corneas that are too thin, as the procedure to implant the lens doesn't require removing any tissue from the cornea. While LASIK is a minimally invasive procedure that produces fantastic results, the Visian ICL doesn't involve reshaping the cornea in any way, making it less intrusive.
This is partly because the procedure only involves implanting the lens. Your surgeon will create a tiny incision and then insert the lens. But it's also because the lens is made of collamer.
Collamer is made from collagen, a substance naturally present in the body. Because it's made of a material your body is already familiar with, it integrates naturally into your eye.
It's Naturally Compatible with the Chemistry of Your Eyes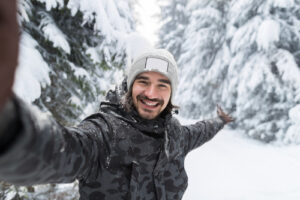 That means it causes less irritation and fewer dry eye symptoms. For patients that know they are already prone to dry eyes or have dry eye syndrome, the Visian ICL is highly worth considering for that reason alone.
The Visian ICL can correct nearsightedness and treat astigmatism up to 4.00 diopters. With LASIK, the procedure can usually only correct up to 3.00 diopters of astigmatism without needing an enhancement later on.
If you change your mind about the Visian ICL, or you need to undergo a procedure like cataract surgery, you can always have the Visian ICL removed at any point in the future. If not, you can rest assured knowing you'll continue enjoying clearer, sharper vision for the rest of your life.
There are plenty of reasons to get the Visian ICL. There's also plenty more for why you should get it right now in time for the holidays.
Take Time to Relax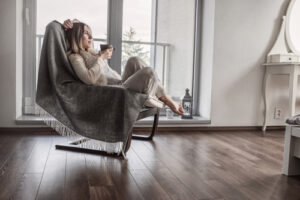 Recovery after having your Visian ICL implanted is easy. You'll feel minimal discomfort for a day or two, but recovery is relatively painless after that.
It's nice to take time to relax. You won't have to worry about how you'll find the time to take off work to have the procedure and recover. When you get the Visian ICL on your vacation, you don't have to worry about a thing, and you can take your time to relax.
The best part is you won't ruin your vacation with a lengthy recovery. In fact, it's far from it!
Even days after getting the Visian ICL, you'll be able to do almost all the things you usually could, including your favorite fun holiday activities. And if you'd rather take the time to stay in and have some alone time, you'll have the perfect excuse!
See the Holiday Lights and Sights
After you get the Visian ICL, your vision will start improving almost immediately. What better way to use your new sight than to take in all the festive decor around town? See a light show or just walk around and breathe in the holiday cheer.
There's also nothing quite like seeing snowfall over a scenic cityscape. If you've worn glasses or contact lenses most of your life, it may surprise you how magical things like without visual aids!
Spend Time with Friends and Family
It can eat into your time when you have to worry about contact lenses or glasses. You may not notice it, but you probably spend more time each day than you realize changing contacts or contending with smudged lenses.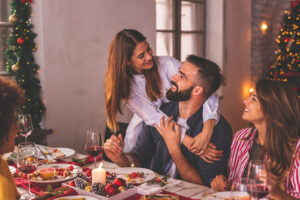 When you get the Visian ICL, you won't need glasses or contacts, and you can save so much time while being more spontaneous. What does this mean during the holidays?
You'll have more time with friends and family and more time to get things done. In turn, you can plan your perfect holiday with less stress. Whether you're throwing parties or attending them, you'll have more fun and will be able to see everyone more clearly.
Cherish the time you have with your loved ones and get Visian ICL this holiday season! Schedule an appointment at Omaha Eye & Laser Institute in Omaha, NE, and find out if the Visian ICL may be right for you!
If you're dreaming of finally achieving clearer vision this holiday season, you owe it to yourself to take the first step of your visual journey!