If you've struggled with less than perfect vision for most of your life, you know how inconvenient glasses and contacts can be. But you don't have to settle for these outdated ways of correcting your sight when you can get LASIK.
This vision correction procedure can change your life, giving you the freedom to see without any kind of visual aid. Not only will you be able to see without contacts or glasses, but most people end up seeing a lot better than they ever could with glasses or contacts.
That means crystal clear vision for the rest of your life. What could be better than that?
LASIK gives you a whole new way to see the world. It can even change the way you see your own city!
Living here in Lincoln is even better after getting LASIK. Keep reading to find out how you can get the most out of Lincoln after you have LASIK!
Peruse Robber's Cave
Like caves and being underground? How about history? You can actually get a little bit of both when you visit Robber's Cave, located underneath downtown Lincoln! This is the city's oldest tourist destination, but more importantly, it's the one-and-only underground attraction.
Once sealed off from the public, you can now take a tour of this famous cave! What's even more interesting about this historic landmark is that it was Lincoln's very first brewery. Who thought you could open a brewery underground?
One of the many advantages of having LASIK is you'll be able to go on every kind of adventure after a short recovery period. That means that you'll be able to see every fascinating detail of Robber's Cave and more!
Frolic at Sunken Gardens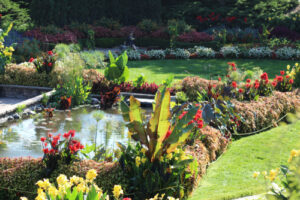 Whether you're tiptoeing through the tulips or enjoying the sight of one of the most majestic gardens in the country, Sunken Gardens is bursting with colors, fragrant flowers, and beautiful lily ponds. It's a great activity for the whole family or a perfect way to relax if you need some time for yourself to recharge your batteries.
And if you tend to avoid forests and gardens due to seasonal allergies, LASIK can help you finally enjoy the outdoors again! LASIK helps ease allergy symptoms because it eliminates the need for contacts.
If you wear contacts, your allergies feel much worse than they are because pollen gets trapped under them. Without contacts, you'll feel better, and with LASIK, you'll be able to see better! Stop the endless cycle of putting in contact lenses and suffering from allergies by getting LASIK! You'll be able to get back to living life instead of dreading your favorite spring activities!
Catch a Football Game at Memorial Stadium
Anyone that lives in Lincoln knows that if you want to have a good time, you go to a football game at Memorial Stadium! Go Huskers! It may be a while until football season starts again, but the beauty of LASIK is that it's a permanent procedure.
LASIK reshapes your eye, correcting the abnormal shape that leads to nearsightedness, farsightedness, and astigmatism. Get your refractive errors corrected now!
Once football season starts up again, you'll be able to see all the action without anything holding you back. That means no boundaries or pesky visual aids like glasses or contact lenses to think about.
Talk about a way to get pumped up about football season, right? The best part about LASIK is that you'll be able to enjoy this perk for many football seasons to come!
Hey, you'll be able to afford a few extra beers or a hot dog or two at your favorite sporting events as well. With LASIK, you'll save money while you're investing in yourself and you'll have clearer eyesight that will last the rest of your life. It's hard to find anything to argue about with that!
Attend a Wine Tasting at Deer Springs Winery
Love wine? There's nothing not to love about attending a wine tasting at one of the best wineries that Lincoln has to offer.
Deer Springs Winery has a true abundance of wine, with both white and red offerings at their winery. Located in a picturesque old farmhouse, it's everything you've ever wanted a wine tasting experience to be and more.
You can splurge on a fancy bottle of your favorite wine, too, without feeling guilty. Why? Because LASIK is a smart investment.
It may seem expensive up-front, since LASIK is not usually covered by insurance. But here's an insider tip: most people pay for LASIK using financing.
Here at Omaha Eye & Laser Institute, we offer flexible financing options to make LASIK affordable! If you're tired of dealing with glasses and contact lenses, we'll help you find a payment plan that will fit your budget.
Most LASIK patients are able to pay off their procedure in as little as two years! After that point, you'll have more to spend on the little luxuries in life, like fine wine and fine dining! Why should you have to spend your hard-earned money on glasses and contacts any longer?
End the Evening with a Romantic Meal at Vincenzo's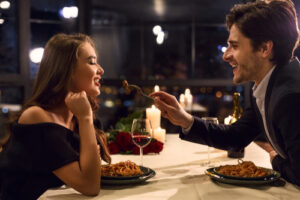 Speaking of fine dining, are you looking for a place to have a romantic date night? Old school Italian is never a bad idea, and you'll find all that and more at Vincenzo's Ristorante in Lincoln.
One thing you'll never have to worry about again after LASIK is dealing with foggy glasses while eating a romantic meal. Whether it's spaghetti or carbonara, there's nothing more frustrating than trying to gaze lovingly into your date's eyes and not being able to see!
And for those that wear contacts, you'll be able to stay up as late as you want without worrying about your contacts drying out and ruining the evening. After LASIK, these inconveniences will be a thing of the past.
You'll be able to enjoy all your date nights and see your loved one with crystal clear vision!
Ready to see Lincoln the way it was always meant to be seen? Find out if you could be a LASIK candidate by scheduling a LASIK consultation at Omaha Eye & Laser Institute in Lincoln, NE, today!
Why not take a chance and find out if you could change your life for the better?