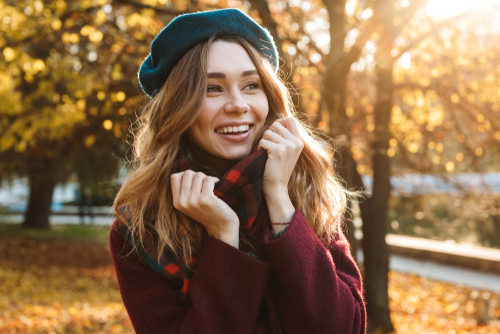 There has never been a better time to get LASIK. This simple procedure can give you the perfect vision you've always wanted!
Did you know that most patients that undergo LASIK end up with 20/20 vision or better? That means you'll no longer need glasses or contact lenses to see.
Glasses and contact lenses come with all sorts of added costs. This includes prescriptions that need regular updating.
Whether it's glasses and contacts, or only one of the two, this can cost you a lot. For many, this is a yearly expense.
There is also the maintenance that comes along with these like cleaning solutions, carrying cases, and eye drops. LASIK eliminates these added costs when you have a one-time procedure.
It also means you only have to pay once. This combination makes your life enjoyable, more convenient, and less expensive.
If you are considering getting LASIK, keep reading for 3 reasons it is worth the cost!
1. Clear Vision Every Day
LASIK gives you crystal clear vision to enjoy every day! It allows you to see clearly from the time you wake up until the time you go to sleep.
No more fumbling for your glasses in the morning. No more poking yourself in the eye to put in your contacts. You can finally wake up and see clearly, every day and every night.
2. Enjoy Your Life
Imagine how much more enjoyable your life will become after you get LASIK. You'll be able to see the menu with so much more ease when you go out to your favorite restaurant on date night.
Ever struggled to see the big screen when you go to see a movie? You'll struggle no more after LASIK!
Having clear vision will let you take in all the sights with clarity and ease when you are exploring the outdoors. Like to work out?
No more sweat to worry about irritating your contacts or need to worry about fogging up your glasses when you're in the zone.
LASIK doesn't only give you better vision, it also helps you enjoy life again. You'll be amazed at what you were missing before you had LASIK.
3. Less Expensive in the Long Run
Not only does LASIK make your life more enjoyable and convenient, but it also makes it less expensive. Glasses and contact lenses can add up when you're buying them year after year.
If you have to update your prescriptions on a regular basis, your old pair of glasses or surplus of contact lenses will become obsolete.
For most, LASIK is a one-time payment. The best part? If you pay for LASIK using financing, you can usually pay it off in as little as two years!
That's money you're no longer spending on glasses or contacts that's going back into your pocket. Wouldn't it be nice to have a little bit of extra money to spend? Having LASIK is something that can save you thousands of dollars in the long run.
LASIK Candidacy
Not everyone is a candidate for LASIK. There are a few things that can make you not qualify for the procedure. For example, you can not have any pre-existing eye conditions such as dry eye syndrome or glaucoma.
Since LASIK reshapes your cornea, you must have thick enough corneas. If your corneas are too thin, getting LASIK can become unsafe! This is something that's measured during a LASIK consultation. The only way to know if you're a good LASIK candidate is to have a LASIK consultation.
Ready for a more enjoyable, convenient, and less expensive life? The first step in the LASIK process is an initial consultation.
Schedule yours today with Omaha Eye & Laser Institute in Omaha, NE! Why wait any longer if clear vision and a new way of seeing could be waiting for you?