Have you been thinking about getting LASIK? This incredible procedure is perfect for anyone looking for a reliable alternative to pesky glasses and contacts.
It's a low-risk procedure with a high satisfaction rate of over 96% with most patients! Most importantly, it can completely change your view of the world!
Seeing through your own eyes rather than a visual aid is truly different, especially when you get to see all the wonderful places that Omaha has to offer you. Get a new look at your city with LASIK when you visit these beloved attractions.
Keep reading to find out why having LASIK gives living in Omaha an edge!
See the College World Series Up Close and Personal
Starting this year, Omaha will be the home of the College World Series for the next 25 years! That's plenty of time for you to see one of these great World Series games in person and enjoy a delicious ballpark hot dog!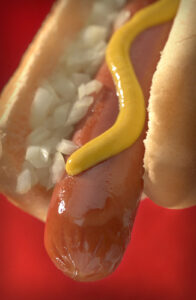 Whether you're a die-hard baseball fan or just consider yourself a casual viewer, seeing a College World Series game up close and personal is an unforgettable experience. Of course, it's even better when you can enjoy one with the whole family.
You'll be able to see it all after you get LASIK. And there's no need to rush because your results from LASIK last. In fact, if you get LASIK this year, you'll probably be able to see every College World Series Game in Omaha for the full 25 years run without needing contacts or glasses!
Opening Celebration Day is on Friday, June 18th, and then the first College World Series game starts on Saturday, June 19th, and runs through June 29/30th! What's not to love about crystal clear vision that you can enjoy rain or shine no matter where you are?
Visit Henry Doorly Zoo With the Whole Family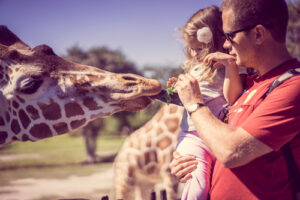 Zoos are a fun time for the whole family but struggling to see all the animals in their habitats isn't! LASIK will give you the vision you need to read all the fun facts in the exhibits at Henry Doorly Zoo.
It will also help you spot the prairie dog peeking out of its home so you can point it out to the kids. Don't forget about the aquarium part of the zoo, which features Stingray Beach!
That's right, with your new and improved vision, you'll be able to come hand to fin with stingrays thanks to the interactive exhibit. The exhibit features an 80-foot long pool!
Whether you have kids or you consider yourself young at heart, LASIK makes it better because you won't have to worry about whether your glasses will fall off while having fun!
Take a Stroll Through Lauritzen Gardens, Omaha Botanical Center
The Omaha Botanical Center is the perfect spot for a family outing or a romantic date. Whether you're there with the kids or looking for a night out with your sweetheart, LASIK enhances the whole experience.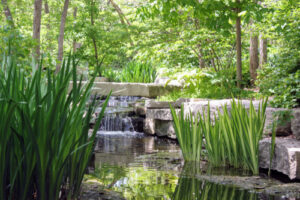 You'll be able to take in the vibrant colors and lush gardens with unimpeded vision. Have a pollen allergy?
LASIK can actually help, especially if you wear contact lenses during allergy season. Wearing contacts can cause pollen and other allergens to get into your eyes, creating a chain of events of irritation and frustration.
Achieving visual freedom and saying goodbye to contact lenses means visiting these beautiful gardens without itchy, watery eyes!
Explore The Live Music Scene
What's live music without the visuals? A concert is all about the performance! If you can't see the stage, you might as well be listening to a recording!
LASIK lets you truly immerse yourself in the whole live music experience without worrying about what you're seeing. It also means you don't have to worry about glasses fogging up in the heat or your contacts drying out.
There are so many places to get your fill of live performances in Omaha, from Benson to Dundee. And don't forget about Music in the Parks!
Relax outside with a picnic in total comfort while you listen to local music at Memorial Park. Warm weather is finally upon us and live music is the cherry on top in Omaha this spring!
Grab Breakfast at One of Yelp's 100 Best Restaurants in the Country
Saddle Creek Breakfast Club is the place to brunch. Go and schmooze with family and friends over a magnificent array of the best breakfast foods that Omaha has to offer.
And go ahead and treat yourself! You may have heard otherwise but LASIK is actually quite affordable.
Thanks to no-interest payment plans, generous discounts, and reasonable rates, if you want LASIK, don't let cost stand in your way. It's also a smart investment since LASIK pays for itself over time. When you consider how much you'll save on glasses and contacts over the years, LASIK starts to make a lot of sense!
So go ahead and splurge at one of the best restaurants in the US without a care in the world!
Get in Touch with Nature at Beautiful Scatter Joy Acres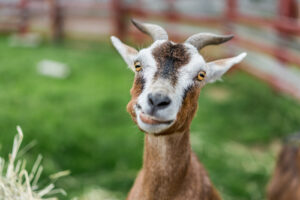 Get a taste of what simpler times were like at Scatter Joy Acres. Interact with animals at the petting zoo without having to worry about your glasses being eaten or stomped on.
You can go for the day for a fun experience with the family or sign up to volunteer! You can do more of what you love and pursue your passions thanks to the freedom that LASIK can provide you.
Whether that means volunteering more or taking the time to enjoy the little things, you can do it all. Having LASIK is life-changing in so many ways. It may be an eye procedure but you'll change your life as well.
Book Yourself a Spa Weekend at Magnolia Hotel Omaha
Want to get away without going very far? Book yourself a weekend at Magnolia Hotel Omaha!
It'll be the best staycation you've ever had. Relax at the spa with the most luxurious treatments while sleeping in each morning in a plush hotel bed.
Go as a couple or live in the lap of luxury for a weekend alone! LASIK will let you relax without dealing with glasses or contacts. You can rest easy treating yourself knowing what a smart investment you've made by getting LASIK!
Ready to find out if this life-changing vision correction procedure could be right for you? Schedule your LASIK consultation at Omaha Eye & Laser Institute in Omaha, NE, today!
If you're tired of glasses and contacts and want to know what it's like to experience visual freedom, why not learn more about LASIK?