LASIK is a minimally-invasive procedure with high success rates. Over 95% of LASIK patients achieve 20/20 vision or better, eliminating the need for visual aids. 
You, too, can have total visual freedom and the best vision of your life when you have LASIK! But what about the cost? Isn't LASIK expensive? 
Although it's true that LASIK is a procedure that health insurance doesn't cover, that doesn't mean you can't afford LASIK. Not only can LASIK be affordable, but it can even save you a lot of money over time. 
But more than that, it can save you time, energy, irritation, and self-esteem. As counter-intuitive as it sounds, a procedure like LASIK will save you money too.
Are you considering LASIK? Keep reading to find out why the cost of LASIK in Omaha is about more than what you spend!
Save Yourself Time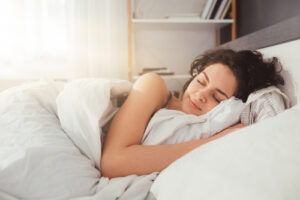 Glasses and contact lenses may help you see, but they also take up a lot of time, especially if you wear contact lenses. You have to change your contacts daily and take them out before bed. 
If you don't use dailies, you must also clean them between uses. You also need to remember to buy more and arrange a time to pick them up or have them shipped. 
Remembering these things can add to how you're sinking away your time. But after you have LASIK, you can do away with depending on visual aids because you won't need them anymore. 
Instead, you can see without frames or lenses, allowing you to get back to what you love. Do what you want to do when you want. 
Want to be more productive? Now you can! Do you wish you could sleep in for a few more minutes every morning? 
It's a lot easier when you don't have to spend precious minutes putting in contact lenses because your eyes are still half asleep! 
Save Energy 
Glasses and contact lenses take up time, but they also take up energy. It's easy to put your contacts and remove them again when needed or remove your glasses if they get dirty. 
The problem is the mental energy it takes to keep track of what you need to see. Have you ever put your glasses down and then forgotten where you put them? 
Suddenly, they are gone, and you can't find them! There's also mental energy involved with remembering them in your everyday life and routine.
You must remember to pack them on trips, work around them during certain activities, and deal with anxiety over potentially losing or breaking them. After you have LASIK, you can free up that mental space and stop worrying as much. 
You'll have more energy to do what you love. You'll be effortlessly prepared for anything, from a midnight emergency to an impromptu road trip! Besides, what's not to love about better vision when you're doing the things you love?
Save Your Eyes During Allergy Season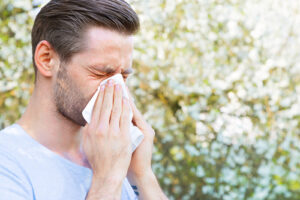 Allergy season can be rough if you suffer from eye allergies, but it can be even worse if you wear contact lenses. Contact lenses exacerbate eye allergies. 
Pollen can get in your eyes more easily and stick to your contacts. Once you get LASIK, allergy season and allergy symptoms will improve. You may find your allergy symptoms milder when you no longer need to wear contact lenses. 
Some simple over-the-counter allergy medications may be all you need after you achieve effortlessly clear vision from LASIK. Once you have LASIK, you never have to worry about irritating your eyes due to contact lenses again! Instead, you can enjoy clearer vision all seasons of the year!
Save Your Self-Confidence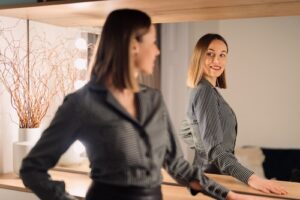 As convenient as they can be, only some people can wear contact lenses. Your eyes may be sensitive, making it too challenging to put them in. 
If you're one of the many people relying only on glasses to see, it can affect your self-confidence. You may love how you look in glasses, but you may also want to switch up your look sometimes. 
With how expensive prescription glasses can be, not everyone can have multiple pairs to switch between when they want to look a little different. But you can do so much more with your look after LASIK. 
You show off your face or mix things up with all kinds of glasses. After all, you can still wear them whenever you want, even with clearer vision. 
Non-prescription glasses are so inexpensive, allowing you to have almost endless pairs to choose from! With LASIK, you can switch up your look like never before without using contact lenses.
Save Money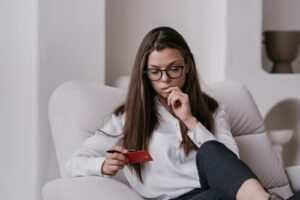 LASIK can be extremely affordable thanks to flexible financing options. Here at Omaha Eye, we offer Alphaeon Credit Financing for patients with approved credit. 
These financing plans allow you to make affordable monthly payments and pay off your vision correction procedure. If you pay off your LASIK procedure on time, you won't have to pay a penny more than the original cost, thanks to zero-percent financing!
But LASIK is more than affordable, and it can do more than save you time, energy, irritation, and self-esteem. Yes, it can also save you money. 
How? Because getting LASIK eliminates the costs associated with purchasing glasses and contact lenses. Think about how much you spend on contacts and glasses every year. 
Once you have LASIK, you won't have to buy new glasses or contact lenses. LASIK is permanent, meaning you can look forward to years of incredible, unassisted vision after the procedure. 
In addition, every year after having LASIK and after paying off the procedure, you'll save hundreds on what you would have spent on visual aids like glasses or contact lenses. In the end, LASIK pays for itself and then some. 
The cost of LASIK is about a lot more than what you spend, because it's all about investing in your best self and vision. Don't wait any longer.
Today, find out if LASIK is for you by scheduling your commitment-free consultation at Omaha Eye in Omaha, NE! Aren't you ready for the kind of vision that you've only imagined?