Love working out? You may already know it's a hassle to do it while wearing visual aids.
If you depend on glasses or contacts to see, you may have already started considering the merits of getting LASIK. After all, there are plenty of reasons to get the life-changing vision correction procedure!
To begin with, LASIK can provide you with visual freedom from glasses and contacts. Most patients who get LASIK even end up with 20/20 vision or better.
The procedure is minimally invasive, painless, and fast, with a short recovery period. If you're an active person living in Omaha, you should consider getting LASIK at Omaha Eye.
Why? Because LASIK makes everything easier, including working out. Keep reading to discover why LASIK makes working out in Omaha more enjoyable!
No More Sweat and Visual Aids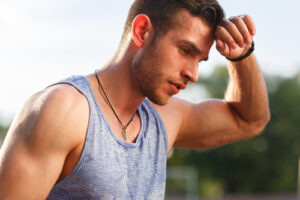 Sweat is unavoidable when you're working out. If you aren't sweating, you're not doing it right!
But sweating is incredibly annoying for people who wear glasses. Sweat can get in your lenses, causing your frames to slide off your nose.
Contact lenses are generally easier to wear when working out, but they could be better, too. Getting sweat in your eyes is unpleasant, but wearing contacts can irritate your eyes and even cause pain.
After LASIK, you don't have to worry about sweat getting in the way. You'll be able to see without any visual aids holding you back so that you can focus more on your fitness!
Swim Freely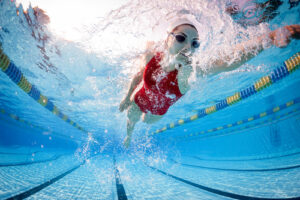 Swimming is a great workout. But swimming laps are difficult for anyone with glasses or contacts. You can't wear glasses when swimming, and you shouldn't wear contact lenses.
Contact lenses and chlorine do not mix; wearing goggles won't entirely protect your eyes from the water. If you try to wear contacts and goggles, you'll find that your eyes may burn or suffer extreme discomfort.
The only real solution for swimmers who need glasses or contacts is to buy expensive prescription goggles or not have any way to see where they're going underwater.
But after you have LASIK, you won't need anything to help you see. Instead, you can wear regular goggles and see just fine!
Right after you have LASIK, you should avoid chlorine and all bodies of water until your eye doctor says it's safe to go swimming again. But after a few weeks, you can get back to swimming while enjoying incredible vision unencumbered by visual aids!
Invest In Fitness
Getting and staying in shape can be expensive. It may seem like paying for a gym membership is outside your budget, let alone home exercise equipment.
But consider, for a moment, how much you spend on glasses and contact lenses. Many people spend an average of $500 every year on only glasses.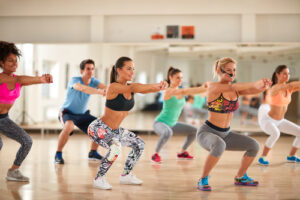 That doesn't include how much they pay for contact lenses and the accessories that go with them. What if you no longer had to pay for any of this?
When you get LASIK, you can say goodbye to these costs associated with your visual aids. Although you might think LASIK is too expensive, it's quite the opposite.
You can save more money by getting LASIK. It may sound counterintuitive since LASIK can be pricey, but it's an excellent investment.
You may also not realize that most patients pay for LASIK using affordable, no-interest payment plans. LASIK permanently improves your vision, so you can have years and years of incredible sight without needing visual aids.
Eventually, LASIK will pay for itself, making it the ultimate way to invest in your fitness. With a little extra money, you can buy the things you want the most.
Knowing you've made a sound financial decision, you can feel less guilty about buying exercise machines and new gym memberships. You can take fitness classes or get a personal trainer to get in shape!
Improve Your Game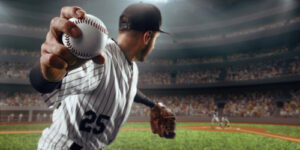 You already know that LASIK can help you see without glasses or contacts. But you may not know that it can help you see even better than glasses or contacts.
It's true! You'll have better depth perception when you don't have lenses in front of or sitting on top of your eyes.
With better depth perception comes better reaction times. Better reaction times can improve your abilities in various sports, from football to ultimate frisbee!
There's a reason so many professional athletes get LASIK. Several major league football players, soccer players, baseball players, and golfers have all gotten LASIK surgery and improved their performance afterward.
LASIK enables them to step up their game, and it can also allow you to. With LASIK, you'll be able to focus better without worrying about your glasses or contacts, and you'll be able to see better so you can truly be the best athlete you can be!
Change Your Life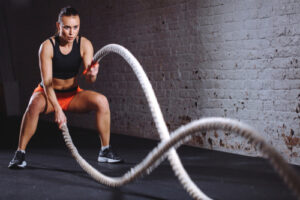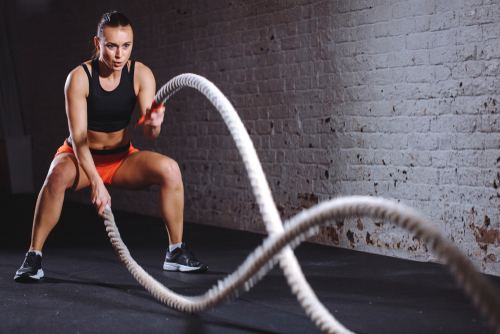 LASIK isn't just for athletes. Anyone who relies on glasses and contacts can benefit from LASIK. When you have LASIK surgery, every area of your life can improve.
You'll save time and money, allowing you to do more of the things you love. It's hard to stay motivated when stressed out, especially when staying in shape.
Fitness can sometimes seem like a chore, and it's too easy to let it fall by the wayside. But after you have LASIK, you'll have more freedom to do the things you love.
You won't be as restricted in the activities you can participate in, so you can try more things to find something that you can get passionate about, and you'll be able to focus more on the fitness activities you already love.
Think LASIK sounds perfect for you? Schedule your LASIK consultation at Omaha Eye & Laser Institute in Omaha, NE, now! This is it if you need a sign to get your head into the game!