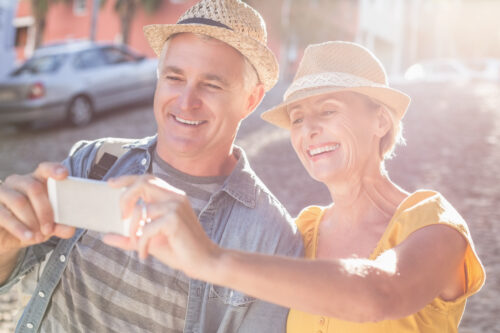 If you or someone you love has cataracts, it can be scary! Keep reading and learn what to expect with these cataract FAQs for loved ones!
Cataract Basics
Cataracts are an age-related condition. This does not mean that you can only develop cataracts when you're older. Instead, you are more likely to develop cataracts as you age, but it is possible to get them sooner. Cataracts can begin forming as early as your forties.
You may not notice them until several years have passed. Cataracts become noticeable when they start severely obstructing vision.  This is when it's time to talk to a cataract surgeon about next steps. Until you need cataract surgery, cataracts are treatable with prescription glasses. This will provide you with the necessary vision correction, at least temporarily.
Cataract Surgery
When you get cataract surgery, you are not allowed to drive yourself home afterwards. Show your support for your loved one by driving them to the surgical center on the day of their procedure. You may want to bring a book or something to do, since you will have to drive them home afterwards.
Your loved one will not be able to drive themselves home. They cannot drive until they have cleared by their cataract surgeon. This means you may need to drive them around for about 48 hours after the procedure.
If you are driving them home after the procedure, you should plan on waiting for about an hour and a half.  The actual surgery only takes about 15 minutes.
At that time, the cataract surgeon will remove the clouded natural lens with an IOL. An IOL, or intraocular lens will perform the same tasks that the lens did.
Even though the procedure is short, the rest of the time will be used for pre-surgical preparation. This includes dilating the pupil and any post-op directives from the cataract surgeon. If your loved one requires cataract surgery in both eyes, only one eye will be taken care of at a time. Your loved one will have to wait two weeks before getting their second cataract removed.
Recovering From Cataract Surgery
If your loved one has a job to return to, they should be back at work within a few days. If they work in an environment that is not an office, they will have to wait longer.  Any work involving dusty areas must be avoided for a week post cataract surgery. After cataract surgery, your loved one will get prescription eye drops. They must use these drops for the amount of time specified by the cataract surgeon.
More To Know About Recovery
During the first week, your loved one must avoid the following:
water splashed in the eyes
lifting anything over 25 pounds
any strenuous activities like exercise
If you or your loved one have any questions during recovery, it's best to call your cataract surgeon. Want to schedule your loved one's cataract consultation? Contact Nebraska's eye experts in Omaha and Lincoln today!