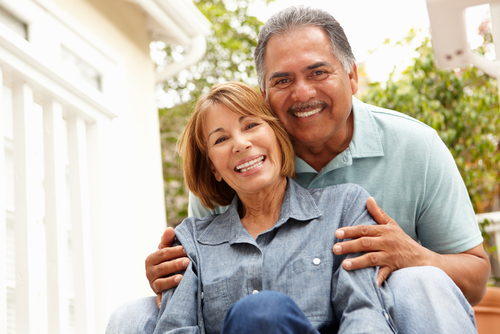 Despite how common cataract surgery is, there's plenty of misinformation about it. Maybe you have cataracts, and your doctor has recommended cataract surgery.
You may be a bit wary about getting the surgery or seeing a loved one go through it. But there isn't much to worry about! Whatever expectations you have, the reality is that it's a simple, standard operation.
Wondering what's fact and what's fiction when it comes to cataract surgery? Keep reading to learn more!
Deciding to Have Surgery

Expectation:
As soon as you're diagnosed with cataracts, you have to get surgery right away. The surgery is high-risk and you can go blind if the surgeon makes any kind of mistake.
Reality: 
Not only is cataract surgery considered safe and low-risk, you can't go blind from it. What you can go blind from is leaving your cataracts untreated!
When it comes to sight, losing it because of cataracts is reversible. This is possible thanks to cataract surgery, which removes your lens and the cataract.
When you're diagnosed with cataracts, chances are you won't need surgery right away, either. You only need cataract surgery if your cataracts severely impede your vision. If cataracts are affecting your quality of life, you should have cataract surgery.
Choosing an IOL

Expectation: 
You'll have to wear super thick glasses to see at all after surgery, unless you spend a fortune on a premium implant.
Reality: 
In the past, the only way to perform cataract surgery was by removing the natural lens and not replacing it. This meant patients had to wear thick glasses to see at all.
But now, the lens gets replaced with an artificial implant called an intraocular lens (IOL). IOLs come in several varieties, and premium IOLs do cost a little extra.
But there is a standard monofocal lens that can allow you to see fine, and you may only need reading glasses. Other premium lenses may get rid of that need.
But a premium lens may not be best for you depending on your situation. Discuss with your doctor about what kind of IOL is right for you and your budget.
No matter what you choose, your vision may not be perfect, but it will be improved and you'll be able to see!
Having Cataract Surgery

Expectation: 
The surgery will be long and painful because you'll be under anesthesia. Recovery will take a long time and during that time you have to be extremely careful to avoid infections.
Reality: 
Cataract surgery is quick and painless. Unlike other procedures, you don't need to go under. Instead, you'll receive a mild sedative and your eyes are completely numbed with eye drops.
This means you won't feel any pain as the surgeon performs the procedure. After the surgery, you'll need to be a bit more careful with your eyes, but only for the first day or two.
Recovery gets better after this point and is uncomfortable at best. You'll also need to avoid strenuous activity to stay safe and mitigate risk. If you follow all instructions and take your prescribed eye drops, the risk of infection is low.
Think it's time for cataract surgery? Contact Omaha Eye & Laser Institute in Lincoln, Nebraska to schedule an appointment!