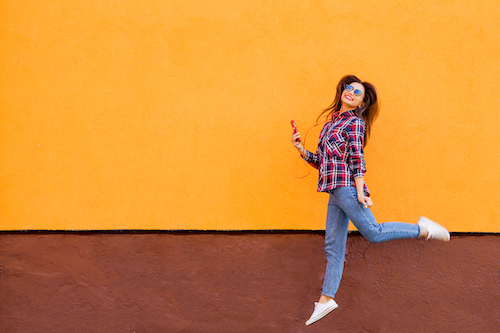 LASIK is a popular form of vision correction. LASIK has gone on to become the most popular elective surgical procedure in any field!
In fact, millions of people around the world have undergone LASIK. Not sure what to believe about the popular procedure? Keep reading to learn more!
LASIK Myth: There is not enough proof that LASIK is safe 
 LASIK Fact: 
This is definitely false! LASIK became FDA approved in the nineties and has only continued to evolve. Since its introduction, LASIK is now a bladeless procedure that produces incredible results!
In fact, LASIK has a 96% success rate with patients who have undergone it. It's also praised for its low levels of risk and complications.
LASIK Myth: The cost of LASIK is too high
 LASIK Truth: 
Looking at the cost of LASIK up-front may cause you to assume that it's too expensive. But it's really not if you consider how much you already pay for glasses or contacts.
On average, most people are spending at least $500 per year just on their contacts! Sure, you can replace your glasses every two or three years, but that can cost closer to $700 when you do.
What may surprise you is the knowledge that LASIK is cheaper in the long run.
A lifetime of glasses and contacts adds up, especially with repairs and emergencies. Think about it.
You could save $500 a year because you got LASIK and didn't have to buy contact lenses or accessories anymore. Doesn't that sound like a dream come true?
LASIK Myth: I know I'm not a LASIK candidate since I was rejected already
 LASIK Fact: 
There's no guarantee that you will be a LASIK candidate, but circumstances can change! Yes, even if you were once told you couldn't be a candidate, you could be one now.
This is more likely to be true if it was due to health issues and you've improved since. Another reason is because the technology has changed.
It's possible that when you got rejected for LASIK, there was different technology. LASIK is a completely blade-free procedure at Omaha Eye & Laser Institute.
We use a femtosecond laser and an excimer laser during the procedure. There are no blades! This means that there is a higher rate of precision.
For people interested in LASIK who were not candidates, this makes a difference. Schedule a LASIK consultation and find out if you could be right for LASIK now!
LASIK Myth: People Shouldn't Get LASIK After Middle-Age
 LASIK Truth: 
The age limits on LASIK are only that you must be at least 18 years of age to undergo it. You can get LASIK in middle age if you're a good candidate in other ways.
The important thing to remember is LASIK only corrects refractive errors. Even if you get LASIK, you will still need reading glasses when you're older.
This is because LASIK only reshapes the cornea. The rest of the eye is not touched during the procedure.
You may want to consider other procedures like refractive lens exchange. Talk to your eye doctor about what your best options are.
Tired of letting myths about LASIK stand in your way of clear vision? Schedule your LASIK consultation at Omaha Eye & Laser Institute in Lincoln, NE today!