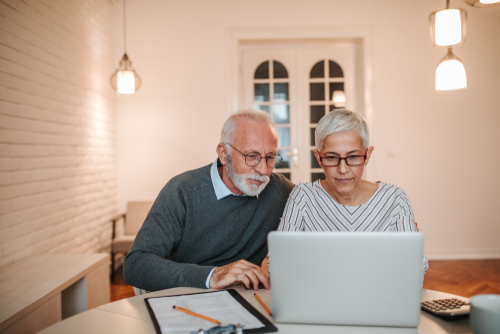 If you've been told you need cataract surgery, you've started researching which IOL, or intraocular lens, will be the best fit for you and your lifestyle. Keep reading to learn important facts about IOLs!
Will You Be Able to Feel Your IOL?
Cataract surgery is performed when you need to remove a cataract, and replace the natural lens of the eye. The lens is removed, and replaced with an  an artificial lens known as an intraocular lens. The lens of the eye starts out clear. As we age, the proteins in our eyes often begin to migrate towards the center of the lens. When these proteins migrate, they form a clump. This results in clouding and reduced vision. Over 2 million Americans 40 or older have had cataract surgery or developed cataracts.
Surgery Is Not The First Step With Cataracts
If you have cataracts, it's important to know that there are many treatment options available. Cataract surgery is not the first option. When a cataract first develops, most people don't notice it. Your vision won't change or become affected until the cataract is larger. Cataracts may begin developing in your forties. Until your vision is affected , you can use glasses, sunglasses, and magnifying glasses to help. If these no longer work, cataract surgery is the next recommendation. You will have to start considering what kind of IOL you prefer for your lifestyle. Have questions prepared during your cataract consultation with the Omaha Eye & Laser Institute.
IOL FAQs
Your cataract surgeon will place an intraocular lens in your eye. The natural lens in your eye is then removed. After removal of the lens, your cataract gets broken up. You won't be able to feel your new artificial lens after cataract surgery.
The purpose of the IOL is to correct your vision. Its job is to act as your clear natural lens by focusing light on the retina in the back of the eye. IOLs are made of either plastic, silicone, or an acrylic material. You won't be able to feel or see your new IOL after your eye has healed and initial itching from surgery has dissipated. Your IOL becomes a permanent part of your eye, and requires no special care or upkeep.
Standard IOLs
Many patients choose standard IOLs. Standard IOLs are a wonderful option for those who may rely on Medicare to pay for the cost of cataract surgery. With a standard IOL, you will most likely need reading glasses after cataract surgery. A standard IOL is only designed to correct your distance vision. This type of IOL is a fixed monofocal IOL. Premium IOLs may be a better fit if you are looking for vision correction without glasses.
Premium IOLs
There are a few types of premium IOLs to choose from. There are options available for correcting astigmatism with toric IOLs, as well as multifocal lenses. These can end your need for glasses after cataract surgery. These IOLs provide different focusing strengths in the lens. This means you'll be able to see when reading your favorite book or driving!
If you have more questions about IOLs or need more cataract surgery information, schedule a consultation with the Omaha Eye & Laser Institute!