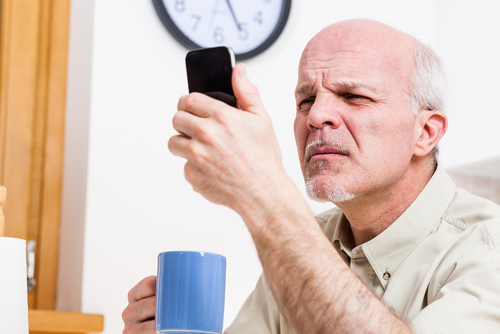 A cataract occurs when the lens of the eye becomes cloudy. This is because of proteins in the eye that migrate to the center of the lens with aging.
In its early stages, cataract symptoms are not usually noticeable. It's as the cataract develops that it causes blurred vision and other symptoms.
If left untreated, cataracts may, over time, result in total loss of vision. But the good news is that after cataract surgery, most patients make a full recovery!
Read on to learn more about cataracts!
Is Surgery the Only Treatment Option?

Answer: 
Surgery is the only option when you need a cataract removed. But that doesn't mean it's the only treatment option!
In most cases, cataract surgery is the last option deployed. If you are in the early stages of having cataracts, you can treat them with glasses and contacts.
As a condition, cataracts often take a long time to develop. It may be years or decades before you need cataract surgery.
For most patients, this only becomes necessary when cataract impede your vision. This is when it becomes almost impossible to carry out your everyday activities.
Is Cataract Surgery Safe?

Answer:
Yes, cataract surgery is a safe and reliable procedure! Risks and complications associated with cataract surgery are often minor and very rare.
How Often is Cataract Surgery Performed in the United States?

Answer:
Cataract surgery is the most frequently performed surgical procedure in the country. This means that every year, millions of people undergo cataract surgery!
This just goes to show how common cataracts are when millions undergo the procedure.
What Happens During Cataract Surgery?

Answer: 
During cataract surgery, your cataract surgeon creates a tiny slit in the surface of the eye. Through that slit, the clouded lens of your eye with the cataract gets removed.
Once removed, the lens is then replaced with a synthetic intraocular lens, or IOL. The IOL takes on the job of the lens and allows you to see clearly once more!
Are there any Risks or Complications Associated with Cataract Surgery?

Answer: 
Like any surgical procedure, there are risks and complications with cataract surgery. The possibility of these risks are incredibly rare.
Risks and complications to consider include infection, inflammation, and other issues. Although you may be uncomfortable after cataract surgery, you shouldn't be in any pain.
Pain that doesn't get any better is often a sign that you may have an infection or complication. Contact your cataract surgeon if this happens!
Am I Going to Have to Wear Glasses After Cataract Surgery?

Answer:
This one depends on which IOL you select for your cataract surgery. Monofocal IOLs only correct for distance-vision, so you'll need glasses for reading.
Advanced IOLs offer both distance and up-close vision. Before cataract surgery, it's important that you discuss your IOL options.
If not wearing glasses after cataract surgery is important to you, you'll need a premium IOL. If wearing glasses doesn't matter, you may be okay with a monofocal IOL instead.
Ready to take charge of your cataracts? Schedule a cataract screening at Omaha Eye & Laser Institute in Lincoln, NE today!