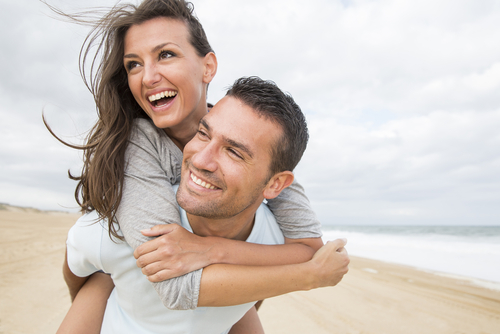 When you wear glasses or contacts because of nearsightedness, you're still nearsighted. This is a fact that you're reminded of every time you take your glasses off or remove your contacts.
Waking up every morning to blurriness can be frustrating. Without a spare pair of glasses, you could be blind! If you're tired of living with glasses or contacts, it's time to consider LASIK.
LASIK is a permanent procedure that fixes your vision and refractive errors. LASIK is also the most popular vision correction surgery available! You may have questions about the procedure, including if it's right for you and if it's worth the cost. Keep reading for answers to these questions and more!
Is LASIK Worth The Cost?

With a 96% success rate for LASIK, the answer is yes, it's worth the cost! Think of LASIK as an investment for your eyes and vision. You're already spending hundreds of dollars each year on contacts and maybe glasses. LASIK may seem like a lot to pay for up front, but in a few years, the procedure will start saving you money!
That can leave you more money for things you enjoy, like traveling or eating out. If you live an active lifestyle, LASIK will make your life easier.
Forget about the days of having to deal with glasses falling off your nose while playing sports. You also won't have to worry about breaking your glasses and needing to spend hundreds on a new pair.
Even completing every day activities will become easier thanks to LASIK. You won't have to stress out about your contacts getting too dry and popping out of your eyes. Want to travel somewhere on the fly? Say goodbye to having to pack contact lenses, solution, and your glasses for just in case.
Is LASIK Permanent?

Unless you suffer complications, LASIK is a permanent procedure. Many patients end up having 20/20 or better vision after LASIK. As you get older, LASIK has no effect on your vision changing. This means that even if you get LASIK, you will still need cataract surgery.
It also means you could still end up with glaucoma. LASIK only reshapes the cornea, and has nothing to do with the rest of the eye. Most patients who get LASIK end up having to wear reading glasses when they get presbyopia.
If you don't want to deal with wearing glasses, choose premium IOLs when you get cataract surgery. Premium IOLs can help you continue to live a life that's free of glasses!
It is also possible that you may need a LASIK enhancement procedure. This procedure is more typical 5-10 years after your initial LASIK procedure. If your vision seems like it's getting less clear, you could qualify for a LASIK enhancement. Talk to your original LASIK surgeon to see.
LASIK is a life changing procedure! If you're a candidate, it could be the best decision you ever make. Want more information? Schedule a consultation with the experts at Omaha Eye & Laser Institute!