Do you depend on visual aids like glasses or contact lenses to see? Anyone who needs glasses can tell you they can be a pain. 
It can feel like the lenses are constantly fogging up or getting smudged, and the frames can easily fall off your face and get bent or broken. That's why so many people prefer to wear contact lenses instead of glasses. 
However, contact lenses also have their fair share of drawbacks, making them less than ideal for everyone. That's why many people prefer glasses to contact lenses. 
If you wear contact lenses, you know they're far from perfect. Ultimately, you may discover they aren't worth the trouble they cause you after wearing them. Keep reading to learn about a few reasons why contact lenses aren't worth the hassle!
Removing Them and Putting Them in is Frustrating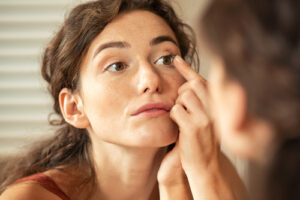 After getting used to wearing contact lenses, removing them and putting them in becomes part of your routine. At night, you'll take out your contact lenses before bed, and when you wake up in the morning, you'll put them back in. 
Depending on how often you wear them, you'll do this daily and throw them away, usually every month. But when you need to change your routine, you may start noticing how frustrating putting in your contact lenses can be. 
When you have to get up very early and are still tired and half-awake, putting in your contact lenses can suddenly become extremely difficult. Your eyes can be much more sensitive early in the morning. 
Putting in your contacts while you're still half asleep may make them sting or cause discomfort. But if you have to leave the house by a specific time, it will cause you to rush. 
Trying to put your contacts in quickly while your eyes aren't cooperating may result in putting them on inside out or in irritation. It's either that or showing up to the office or your big meeting wearing glasses. 
Impromptu Naps are a Nightmare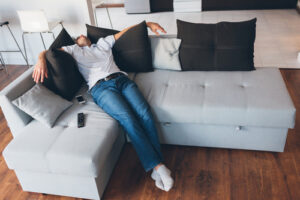 Accidentally falling asleep with your contact lenses in is always a little uncomfortable. Your eyes usually only get irritated if you sleep all night in them, but even taking a nap can make your eyes feel sticky and uncomfortable when you wake up. 
Going about your day after waking up from an unexpected nap can be hard enough without contending with that weird, sticky feeling! Napping may also make your eyes feel dry, scratchy, and out of sorts. 
If you nap in a place where you don't have access to eye drops or contact lens solution, you might have to go through the rest of your day dealing with irritation because of an ill-timed nap. All this because you wanted to grab a few quick z's!
They Get Too Dry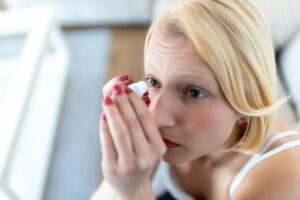 No matter what kind of contact lenses you wear, it's easy for them to get too dry. However, weeklies and monthlies often get too dry far more easily than other contact lenses. 
Contact lenses naturally sap moisture from your eye, so you must rinse them with plenty of contact lens solution before putting them in to compensate. But even then, they may get too dry if you stay up late in them, drying out and irritating your eyes. 
Going for a late night out on the town may be out of the question unless you want to switch to glasses or suffer from the discomfort of having dry eyes. Contact lenses come with caveats and boundaries to ensure you can see clearly.
Dailies are Wasteful and Bad for the Environment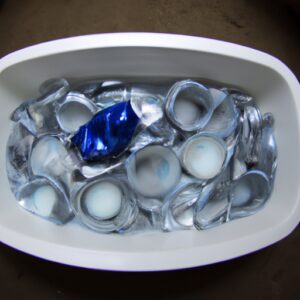 Daily contact lenses are often the most comfortable when choosing what contact lenses you want to wear. They are usually more comfortable and easier on the eyes. 
Even when they irritate your eyes, you can toss them and put in a new pair. But dailies generate much more trash than monthly or weekly contacts. 
When you pack spare contact lenses in your bag or pocket, you need to find more space to pack them in, and you always need to find a place to throw them out when you have to change them. If you wear dailies, you know how easy it is to end up with clutter all over the place from opened containers that never made their way to the trash. 
Those containers are also usually made of plastic, which is especially bad for the environment! From both a personal and ecological standpoint, dailies are just wasteful. 
Traveling Becomes Too Stressful
Traveling, even when it's for fun, can be highly stressful. Packing is the worst part of travel; contact lenses add stress.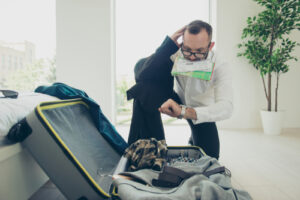 You always have to make sure you pack spares to ensure you'll be able to see wherever you're going. If you forget and lose a contact lens, you'll be stuck with glasses. However, that's only as long as you remember to pack them, too!
Camping can also be much less fun for contact wearers because you must change them in and out without a bathroom. If you don't ensure your fingers are entirely clean before changing them, there's a good chance you could have an infection that will ruin the whole trip! 
Choose the Alternative to Contact Lenses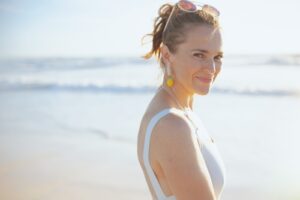 If you're sick and tired of your contact lenses, you may be contemplating how to get rid of them. Maybe you want to return to only wearing glasses. But glasses aren't the only alternative to contacts. If you're searching for a permanent solution, it's time to discuss LASIK.
LASIK is a vision correction procedure that provides complete visual freedom from glasses and contact lenses. With complete visual freedom, you'll be able to see without needing anything else. 96% of LASIK patients end up with 20/20 vision or better after the procedure. 
That means there's an excellent chance you'll see better than you could even when wearing contacts or glasses! Don't put up with contact lenses anymore. Schedule your commitment-free LASIK consultation today at Omaha Eye & Laser Institute in Omaha, NE!