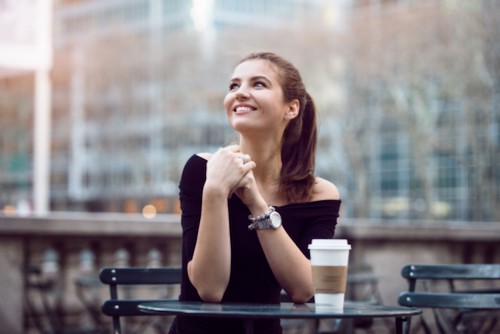 Walk into any major shoe store and you'll be trying on the same shoes other people have tried on. A few styles may not fit your arches. Others might squeeze your toes a bit.
And still others might give you too much room in the ankle. Although these shoes aren't unique to other pairs tried on, they'll get the job done. As long as they fit your feet and you're comfortable, those shoes are fine!
But if you were to have a pair of shoes custom made from a mold of your feet, it's a whole new ballgame. They would fit every curve of your foot, the length, and the shape. They would be custom and created only for you!
Now what if you could say the same about a procedure like LASIK? With custom LASIK, you can! Keep reading to learn why LASIK is a custom procedure that's tailored just for you!
Traditional LASIK vs. Custom LASIK

Since LASIK became FDA approved in the 1990s, things have changed a lot. And these are good changes!
LASIK was once performed using an instrument called a microkeratome. This was a blade that would cut into the cornea to reshape it. If you get LASIK now, it's nothing like that.
First of all, there are no more blades. Instead, an excimer laser and a femtosecond laser are used. Once the flap on the cornea gets created, a tiny amount of corneal tissue is removed.
By getting custom LASIK, patients are avoiding more complications and side effects. The elimination of blades during LASIK also decreases the chances of human error.
Another important change that occurred with LASIK is it became custom. With traditional LASIK, patients would undergo the procedure and have the same prescription.
They wouldn't need glasses or contacts, but their vision wouldn't be any better after LASIK.
With custom LASIK, this problem is no longer an issue!
Tailored LASIK

Thanks to Wavefront technology used during LASIK, it's become a tailored experience. Wavefront technology creates a 3D rendering of your eyes and cornea.
During your procedure, it gives your LASIK surgeon a map of your eyes. Like your fingerprints, your eyes are unique to only you! When you undergo LASIK now, you're the only one with your prescription.
Bonuses of Custom LASIK 
Besides seeing without glasses and contacts, custom LASIK has other bonuses. One of the biggest is its opened LASIK up to more patients than ever before!
With traditional LASIK, the procedure wasn't safe for people with thinner corneas. If they wanted vision correction, they needed a procedure called PRK instead. Although PRK has almost identical results to LASIK, it has a longer recovery period.
But with custom LASIK and Wavefront technology, more people can safely undergo LASIK. This is not to say that everyone can now get LASIK, because there are other factors to consider.
But a significant number of people are now more likely to be LASIK candidates, thanks to custom LASIK!
Want to find out if you could be a good candidate for LASIK? Schedule a LASIK consultation at Omaha Eye & Laser Institute in Lincoln, Nebraska today!