4 Ways intraLASIK is More Affordable Than You Think!

Most people think that intraLASIK is outside of the budget and do not realize the ways they may be able to afford iLASIK. Realistically iLasik is very affordable. Most Americans spend thousands of dollars a year on simple entertainment alone and spend more money than they know not having iLASIK. The average cost of glasses, contact lenses, cleaning solution, rinsing solution and cases can be very costly.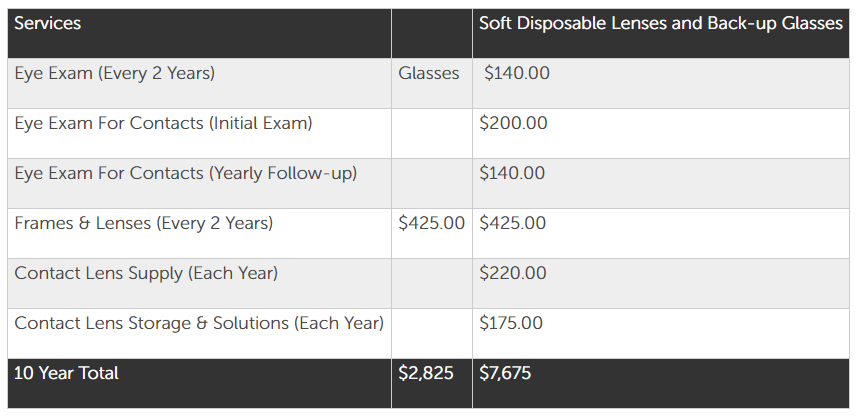 ---
Omaha Eye & Laser Institute can provide everything that is needed to get out of glasses and contacts. Below is a list of what can be expected when deciding to have the intraLASIK procedure.
A preliminary appointment to determine candidacy for iLASIK or PRK

A secondary appointment, to include measurements, dilation & testing

The intraLASIK or PRK procedure

Follow up visits up to a year to ensure proper healing and to monitor the health and satisfaction with vision
Four Ways Omaha Eye & Laser will help intraLASIK be affordable Now
While it is easy to see the long term benefits by having the intraLASIK procedure performed we still have a lot of patients concerned with the up-front cost so Omaha Eye will do everything possible to make the procedure as affordable as possible. Some of the following options may help.
1. 24 Months of No Interest Financing through CareCredit or Wells Fargo
o Our financing plans make the intraLASIK procedure very affordable! Without having to pay the full amount up front our patients are able to have the ability to pay for this life-changing procedure month by month. Similar to a Nebraska Furniture Mart Card there will not be any added interest to the procedure if paid off within the two years. This program is ideal for anyone on a budget.
2. Seasonal Promotions
o While most insurance plans won't cover the intraLASIK procedure Omaha Eye is constantly running seasonal promotions! Make sure to watch for our special promotions!
3. Flex Spending Accounts (FSA)
o Many employers offer Flex Spending Accounts or FSA plans to help cover healthcare costs. A large majority of our patients use their FSA accounts to pay for the partial or entire cost of the intraLASIK procedure. Keep in mind you may use some of your FSA account to pay for the procedure and finance the rest!
4. Health Savings Accounts (HSA)
o For employers with a high-deductible health insurance policy many times they will offer a Health Savings Account or HSA. This allows employees to save money tax-free for medical expenses which many times includes intraLASIK.
If you have further questions on iLASIK or would like to speak with an iLASIK consultant please give us a call at 402-493-2020. We would love to go over this with you more or schedule a free lasik consultation! You can also schedule your free iLASIK appointment on our website by clicking here.